Category:
News
Date:

February 1, 2023
Secure your Plumbing for Super Bowl Sunday
Super Bowl Sunday is only a few days away! The biggest event of the football season, Super Bowl Sunday is known for the tailgate parties full of dedicated fans, delicious foods and drinks. Yet all of these allude to major plumbing problems that can result in expensive plumbing repair! Be a champion this Super Bowl Sunday with these tips!
The American Institute of Food Distribution says the Super Bowl is the second biggest day of food-consumption of the year falling behind Thanksgiving. The chances of clogs, malfunctions, and build-up are more likely due to the strain large gatherings put on your garbage disposals and toilets.
Prevent clogs in the kitchen sink by throwing food scraps and leftovers in the trash or compost and avoid pouring any oils, fats, and grease down the drain.
Amp up garbage disposal drain protection with the Disposal Genie II Drain Strainer and Stopper allows you to wash dishes and clean the sink, while preventing food or other objects from causing a major clog. The Disposal Genie II has a sleek, modern design and is available in six great colors, offering the perfect DIY plumbing solution for problems before they can occur.
Shop the Disposal Genie II on Amazon, the Home Depot, and at Wal-Mart.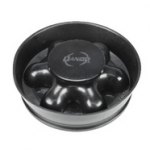 Our Sinktacular 2-in-1 Sink Drain Stopper and Strainer is ideal for kitchen sinks and garbage disposals The Sinktacular works to keep food from going down your drain, preventing costly plumbing problems and foul odors. It is easy to clean and fits most standard kitchen sinks.
The Sinktacular is available on Amazon, Lowe's, and the Home Depot.
Prevent toilet clogs from occurring by ensuring a trash bin is located in the bathroom. This allows paper towels, napkins, and facial tissues to be disposed of properly and not in the toilet. If your toilet is leaking or generally in poor health, consider upgrading your toilet tank system.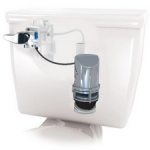 Danco series of water-saving products including FLT231 HydroStop Toilet Tank Flapperless Alternative is engineered to eliminate common toilet problems including leaks, clogs, and toilet overflow. The HydroStop uses S.T.O.P. Technology (Safe Toilet Overflow Protection) that helps prevent bowl overflows. In the event of a clog, lifting up on the handle immediately drops the HydroStop tower and closes the flush valve so that water does not continue to drain from the tank into the bowl.
FLT231 HydroStop is available on Amazon, the Home Depot, and at Lowe's.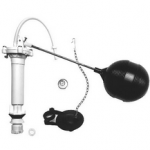 For poorly performing damaged toilet plumbing systems, consider upgrading your toilet tank with the Danco High-performance Toilet Tank Repair Kit. This kit has everything you need to replace the Fill valve, Flapper, Ball Float Rod, and Ball Float designed to hold up through the rigors of Super Bowl Sunday and day-to-day use.
High Performance Toilet Tank Repair Kit is available on Amazon, the Home Depot, Lowe's, and at Wal-Mart.
Do not let your plumbing score one up on you this Super Bowl Sunday. Be prepared with the best plumbing repair parts, home products and accessories at Danco.