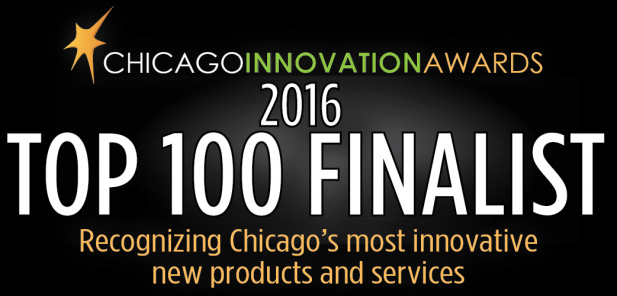 Category:
News
Date:

October 19, 2016
Danco Named as One of The Top 100 Finalists for the 2016 Chicago Innovation Awards
Dallas, TX, September 29, 2016 — Danco, a leading manufacturer of innovative plumbing products, today announced it has been named by the Chicago Innovation Awards as a 2016 Top 100 Finalist for their Perfect Seal toilet wax ring. Developed by engineers and plumbers, the Perfect Seal provides the strongest, leak-free toilet seal available on the market.
Unlike ordinary wax rings that simply compress during installation, the Perfect Seal directs the wax into the critical sealing zones around the flange and down the pipe. Product testing has shown that the Perfect Seal provides three times the sealing pressure of a simple wax ring, far exceeding all nationally recognized standards and ensuring the tightest seal on the market.
Eliminating the guesswork of toilet installation, the Perfect Seal is engineered with a universal design that will accommodate and seal with all flange heights ranging from ½" above to 1 ½" below the floor. The Perfect Seal design is also unique because it allows for re-seating of the toilet during installation, if needed.
The Perfect Seal is an easy, no-mess toilet installation solution that works with any 3" or 4" toilet flange and any pipe size. It is the only seal that also stabilizes the toilet floor bolts, making toilet installation a one-person job.
"It is a great honor to be recognized by the judges of the Chicago Innovation Awards,'" said Scott Thresher, CEO. "Four years ago, Danco built its Innovation Center to devote resources toward designing and engineering plumbing products that solve common problems in innovative ways. The Perfect Seal is our finest example of a product that eliminates guesswork, installs easily, without tools and without the mess of a wax ring. We believe the Perfect Seal has helped millions of homeowners and plumbing contractors quickly and easily install toilets that will not rock or leak."
The Perfect Seal is one of the most successful new products launched in toilet repair by Danco. It is available at every major home improvement retailer. For more information about this product, please visit https://www.danco.com/product/perfect-seal-toilet-wax-ring.
This year's winners were selected from 643 nominations narrowed down to 100 finalists. Twenty-five winners will be revealed at the Chicago Innovation Awards Ceremony, to be held on October 25.
"This program serves to honor forward-thinking companies in Chicago, a growing hub of innovation," said Luke Tanen, Executive Director of Chicago Innovation Awards. "We are proud to recognize this year's winners for pioneering ideas that will put our city on the map as a place for visionary thinking."
About the Chicago Innovation Awards
The Chicago Innovation Awards, established in 2002, have grown from a single awards ceremony to a year-long series of events and activities designed to celebrate innovation in the Chicago region, educate people and organizations about the principles of innovation, and connect the corners of the economy by building relationships that strengthen companies, grow the economy and create jobs. The organization's expansion has included formation of the Chicago Innovation Foundation, which promotes innovation education and provides scholarships to college students each year, as well as The Innovators Connection, which connects large companies with Chicago-based start-ups. For more information, visit http://www.chicagoinnovationawards.com.
About Danco
For over 35 years, Danco has been one of the largest plumbing repair, replacement and remodeling suppliers in the home improvement industry, consistently delivering innovative products. Danco is a retail division of the Plumbing Products Group, a division of NCH Corporation based in Irving, Texas.