Category:
News
Date:

May 15, 2023
Danco Rolls out New Garbage Disposal Assortment
Danco, a leading supplier of plumbing repair and replacement parts, is proud to announce the launch of its new suite of garbage disposal products. The new assortment includes disposal repair kits, tools, accessories, Danco replacement parts, and more, and are now available in-store at major retailers including Wal-Mart, the Home Depot, Lowe's, and Amazon.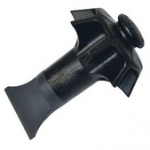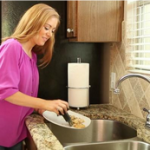 The Disposal lineup is designed to provide homeowners with the tools needed to keep their disposals in premium top-notch condition. The Danco Garbage Disposal line is extensive and features popular products such as the Disposal Genie. The Disposal Genie is designed to protect disposal from food and waste.
The Mounting Gasket Kit for InSinkErator and the Disposal Splash Guard Baffle are designed to muffle disposal noise, making for a quieter and more peaceful kitchen.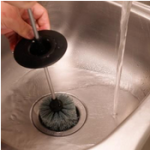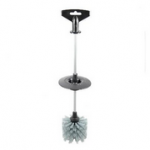 The Disposal Cleaning Brush cleans the inside surfaces of garbage disposal. The Disposal Cleaning Brush features a splash guard which functions as a shield to prevent any liquid or food matter from splashing back out of the garbage disposal. This garbage disposal cleaning brush is the perfect cleaning accessory for your kitchen sink that will help prevent or eliminate bacteria build up, which causes foul sink orders.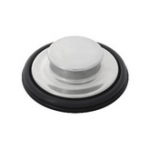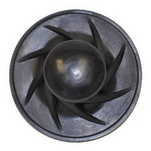 Additionally, Danco has released new Disposal Stoppers, including a sleek Metal Disposal Stopper in Stainless Steel and matte black coming soon. These stoppers prevent food and waste from going down the drain. The Kitchen Garbage Disposal Stopper is available This stopper is designed to fit InSinkErator garbage disposals.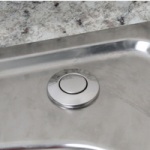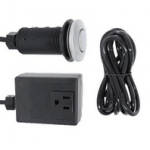 The new assortment also features a range of accessories designed to enhance the functionality of your garbage disposal unit and refresh sink areas. Among these accessories is the popular Garbage Disposal Air Switch Kit, which features various finishes such as chrome, stainless steel, white, and matte black, with interchangeable Air Switch Buttons in similar finishes chrome, stainless steel, white, and matte black.
New disposal repair parts and tools include the Flexible Discharge Tube (HD Link) and Disposal Wrench De-Jammer Tool to assist with repairs and maintenance.
For quick & easy disposal repair, Danco introduces an array of disposal repair and replacement kits such as the Quick Lock Sink Mount Kit, Disposal Power Cord Kit, Disposal Repair Kit, and Disposal Dishwasher Connector Kit.
Danco's returning products, such as the Disposal Genie, Garbage Disposal Brush, Kitchen Garbage Disposal Stopper, and Air Switch Kit, along with a new suite of garbage disposal products is now available in-store and online at major retailers including Wal-Mart, the Home Depot, Lowe's, and Amazon.
For over 35 years, Danco has been one of the largest home and plumbing repair, replacement, and remodeling suppliers in the home improvement industry, consistently delivering innovative products. The company's new suite of garbage disposal products is a testament to its commitment to providing high-quality, reliable Danco plumbing parts and products to its customers.
For more information about Danco, their products, and advice on plumbing repair and home solutions, please visit our website.