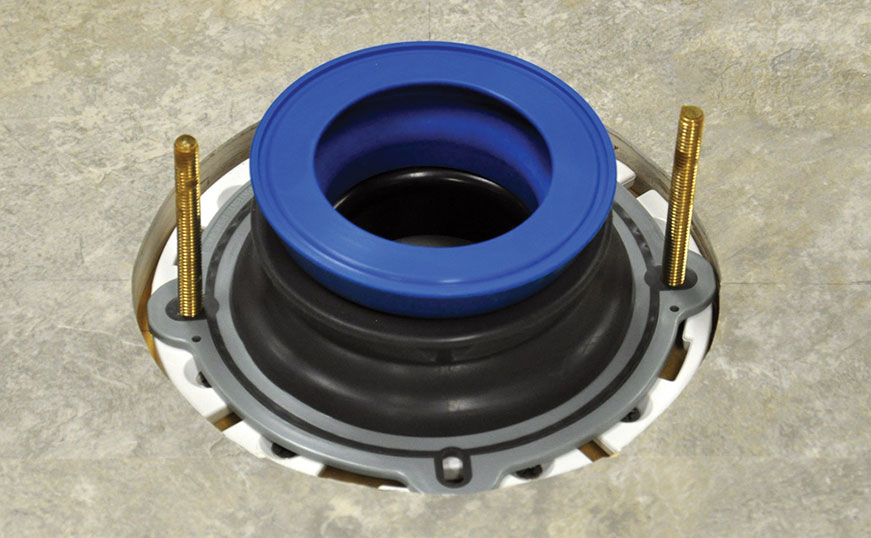 Category:
News
Date:

December 30, 2015
Danco Introduces the Perfect Seal
DALLAS, TX, April 7, 2014 – – Danco, a leading manufacturer of innovative plumbing products, today announced the introduction of the Perfect Seal. Developed by engineers and plumbers, the Perfect Seal provides the strongest, leak-free toilet seal available on the market. Product demonstrations will be conducted at The National Hardware Show, Danco booth (#1921) and also in the Danco New Product World display.
Unlike ordinary wax rings that simply compress during installation, the Perfect Seal directs the wax into the critical sealing zones around the flange and down the pipe. Product testing has shown that the Perfect Seal provides three times the sealing pressure of a simple wax ring, far exceeding all nationally recognized standards and ensuring the tightest seal on the market.
Eliminating the guesswork of toilet installation, the Perfect Seal is engineered with a universal design that will accommodate and seal with all flange heights ranging from ½" above to 1 ½ below the floor. The Perfect Seal design is also unique because it allows for multiple re-seatings of the toilet during installation, if needed.
The Perfect Seal is an easy, no-mess toilet installation solution that works with any 3″ or 4″ toilet flange and any pipe size. It is the only seal that also stabilizes the toilet floor bolts, making toilet installation a one-person job.
The Perfect Seal is currently available at the Home Depot and at homedepot.com. For more information about this product, please visit itsaperfectseal.com or contact Marlena Cannon at 847.680.6980847.680.6980.
For over 35 years, Danco has been one of the largest plumbing repair, replacement and remodeling suppliers in the home improvement industry, consistently delivering innovative products. Danco is a retail division of the Plumbing Products Group of Dallas-based NCH Corporation.