Category:
News
Date:

September 4, 2023
Danco Announces New Attachable Dust Pan at the Home Depot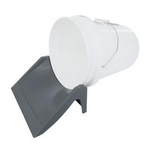 Danco Inc., a leading provider of plumbing repair parts and home solutions, is proud to announce the new Attachable Dust Pan! The next cutting-edge product is available at the Home Depot in-store and online.
With the help of this adaptable equipment, practically any 5-gallon bucket can be transformed into a multipurpose cleaning and painting tool that is ideal for professionals, homeowners, pet owners, and parents.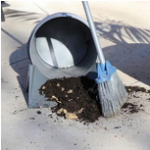 The Danco Attachable Dust Pan or bucket scoop quickly and easily attaches to a 5-gallon bucket, making it simple to scoop debris, standing water, construction trash, or yard garbage, as well as remove excess paint from paint rollers or brushes.
The product has specially created clamps that firmly adhere to the bucket rim to hold the dustpan in position and guarantee simple and effective cleaning.  With Danco's Attachable Dustpan, you can transform your 5-gallon bucket into a new and valuable tool.
For anyone searching for a quick and simple way to clean up large messes or dispose of extra paint from a paint roller or brush, this is a great option.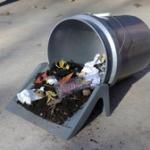 The Danco Adjustable Dust Pan is tough enough for professionals to use on job sites, perfect for homeowners to use around the house for simple cleanup around the house or in the yard. Pet owners can use it to scoop up waste or fur after grooming. Plus, parents can use it to clean up after their children. The new product is made of heavy-duty Polypropylene (PP) Plastic which is chemical resistant and it retains its shape even after a lot of use.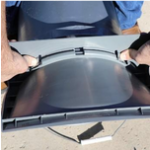 It's simple to attach and remove the Danco Adjustable Dust Pan from a 5-gallon bucket. When attached, the bucket can store up to 5 gallons of trash. It is an eco-friendly option for cleaning and painting because it is simple to maintain and constructed of recyclable materials. Read more